Reliable Spanish Fort, AL Plumbers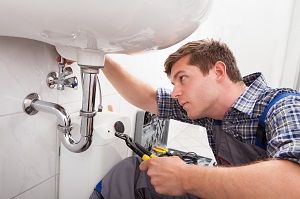 5 Starr Plumbing is your local Spanish Fort plumbers that serve you with integrity and honest so you can always trust you get fair, upfront prices and quality workmanship. Our professional plumbers have spent years serving our customers with quality plumbing repairs, replacements, and new plumbing system installations.
Our licensed, professional, and insured expert Plumbers will provide you with a free estimate for your repair needs. If you own residential or commercial property in the Spanish Fort, Alabama and surrounding areas of Baldwin County, and you have plumbing needs, don't hesitate to call on our experts.
Our team of professional plumbers and staff are committed to uphold our ideals of honesty and integrity. Which means our focus is on you, our customer. Our reputation is valuable to us here at 5 Starr Plumbing, which means we do everything we can to guarantee your satisfaction.
From complex plumbing systems to simple plumbing repairs like replacing a washer, we'll give you only the best in service in Spanish Fort!
Drain Cleaning in Spanish Fort
Drain cleaning is a common plumbing service for many residents and commercial property owners. Clogged drains can be caused by any number of problems, and it's not always easy to pin-point.
Not only can we handle your emergency calls with a ready team of professional plumbers that can find and repair your drain lines, but we can also schedule our Spanish Fort drain cleaning services as a preventative measure to keep your plumbing system clean. Just give us a call and we'll help you get the service you need.
Video Inspections and Location in Spanish Fort
Video inspections and location is a service we can provide to our customers to help locate clogs and other issues in your plumbing lines. We also can test pressure to determine if there are any slow leaks going on that require repairs.
Things like tree roots or debris can be causing problems anywhere down your line, but with our Spanish Fort video inspection we can locate the problem quickly without having to dig around to find it.
When you choose 5 Starr Plumbing, you'll get plumbers who have the latest technology and fully equipped vehicles for your convenience. You'll not have to worry about the experience or ability of our professional plumbers because we're fully trained and licensed experts.
We're ready when you need us with fully stocked trucks and experienced, professional expert plumbers. Let us show you why we've earned 5 Stars in Spanish Fort!
Reviews and Testimonials for 5 Starr Plumbing in Spanish Fort