Reliable Gulf Shores, AL Plumbers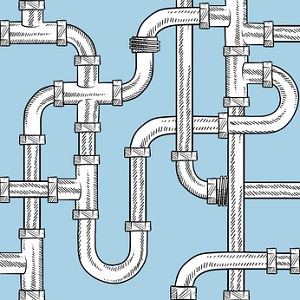 Our locally, family owned Plumber company is available to serve you with quality repairs and new plumbing installations. At 5 Starr Plumbing, our Gulf Shores plumbers are fully trained and experienced, so our customers are ensured only the finest professional workmanship in the area.
We strive hard every day to give our customers everything they need when it comes to quality repairs. We have served the Gulf Shores and Baldwin County areas with only the best in service for many years and have developed a relationship with many customers in the area.
Our reputation is important to us, which is why we stay up to date on all of of our training and certifications. We are highly qualified expert plumbers who can handle any residential or commercial repair or installations. We also serve for remodeling projects such as bathroom and kitchen remodeling.
When you need plumbing services you can count on, you'll get a licensed, insured, and bonded expert plumber you can trust. At 5 Starr Plumbing, we do everything we can to ear a 5 star rating from you!
Gulf Shores Water Heaters
If your Gulf Shores water heater isn't functioning properly, the cause could be any number of things. You may just need a small repair, like a heating element replaced. Or if there are underlying problems, you could need another service such as a water heater tank clean out.
Our maintenance plan for your plumbing system can be a really great preventative measure to ensure you the most savings on your water and utility bills. When your system is working at its best, it doesn't labor to provide you with heated water as it should.
This means your system is cleaned out and maintained which translates to fewer issues that need repair. It also helps your parts and tank to last as long as they should. Water heaters left for years without any attention will give out sooner that tanks that have been well maintained, so consider our maintenance plans for your water heaters.
Drain Cleaning in Gulf Shores
Getting your drains and pipes cleaned out regularly is a great way to prevent future clogs and other problems. Your plumbing system can get coated with scale buildup which comes from the minerals in your water like lime. When the minerals are heated up by your water heater or dishwasher, the minerals turn into sediments, or scale, that coats the pipes and begins to accumulate. Over time, the lines can get so covered in scale buildup that the opening is so narrow only a trickle of water can get through.
If your water lines only provide a trickle of water or seem to have slowed down significantly, you may benefit from our drain cleaning services. Let us take a look at your system and check your parts for needed repairs. Gulf Shores drain cleaning is only one of our services, so just give us a call and we can go over all the preventative options for your home or business.
Make your system perform for as long as it should by keeping it at top performance. You will also enjoy lower energy costs when your water heater works as it should.
Reviews and Testimonials for 5 Starr Plumbing in Gulf Shores