Honest Summerdale, AL Plumbers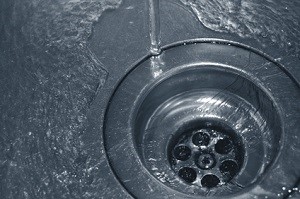 Summerdale, Alabama homeowners and commercial property owners know that at 5 Starr Plumbing, you'll never have to worry about messing around with your plumbing system because you'll always have a service company you can count on.
Our emergency plumbing repairs and full service plumbing will meet the needs of our customers whether you just need a small washer replaced or need a whole new water heater system put in for commercial use.
Located in Summerdale, our professional Plumbers have provided the Baldwin County area with only quality, professional plumbing services for years. We provide the area's best in workmanship and guaranteed quality service.
Our staff and plumbing technicians work together as a team to ensure you receive only the highest rated customer service. We strive every day to ensure that we are living up to our 5 Star rating by adhering to our principals of honesty and integrity.
At 5 Starr Plumbing, you can trust our team to give you upfront pricing, free estimates, and honest recommendations. For all your plumbing needs, choose our team of professional Summerdale plumbers!
Drain Cleaning in Summerdale
Drain lines will inevitably clog if left to collect debris over the years. Cleaning out your pipes as a preventative measure can be done to ensure they stay clean and won't get coated with scale, minerals, food debris, or anything else that is down in the sewer lines.
Your fresh water pipes can also be flushed and cleaned to remove sedimentary buildup which occurs when the minerals in your water are heated to a certain degree. The minerals solidify under these conditions and can cause scale to start coating the pipes. Ensuring that the scale is removed with our Summerdale drain cleaning services will add years of life to your pipes and will keep your plumbing system cleaner.
Video Inspections and Location in Summerdale
Video Inspections aren't available with every plumbing company, but at 5 Starr Plumbing, we have all the latest in technology and fully trained professional plumbers who can locate and pin-point plumbing issues.
Clogs or other issues like crushed pipes can occur at any point down your plumbing system, and they are not always easy to find. That's where you'll need a plumber that can locate the issues quickly and make the repairs effectively without spending time or money on having to dig around to find the issue.
If your water is running slowly or your wastewater system is having problems, you'll need to find and locate the issues and get them repaired as soon as possible. Give our pro's here at 5 Starr Plumbing a call and we'll provide you with excellent detection and repairs.
Reviews and Testimonials for 5 Starr Plumbing in Summerdale