Expert Silverhill, AL Plumbers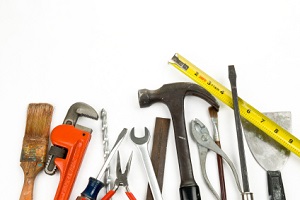 If you live in Silverhill, you've probably needed a plumbing service at some point in time. Our professional plumbers here at 5 Starr Plumbing have been serving Silverhill and Baldwin County area residents and commercial property owners for years with quality plumbing repairs and maintenance.
Whether you need a small repair or want to install a new system for your bathroom or kitchen remodeling project, our pro's can assist you.
We are a local, family owned company with fully trained, professional Silverhill plumbers. Our customers know they can count on us for only the best in professional workmanship in Silverhill.
We guarantee all of workmanship for our services so your satisfaction is guaranteed. We strive hard to keep earning our 5 star rating as expert plumbers!
Silverhill Water Heaters
When you need water heater repairs, you'll want professional Plumbers who will provide you with an honest evaluation for repair or replacement. Water heaters only last a certain number of years, and often due to neglect they don't last near as long as they should. So at some point your Silverhill water heater will need replacement. But if all you need is a repair, we'll never be dishonest with you about replacement.
Our professional plumbers are highly skilled and can fix any water heater problem you have, whether you are on a tankless system or have a water heater tank. We can serve you no matter what make or model your water heater systems are, or whether it's a small or huge unit providing for many families.
Drain Cleaning in Silverhill
Sometimes you can have repeated problems with your drains or with you fresh water system. Things like clogged lines, low water pressure, backups, and more can be caused by various issues.
Clogged drains are the most common plumbing issue arising for most homeowners. And when it happens repeatedly, it's not only frustrating but can be a mess you don't want to have to deal with again.
Silverhill drain cleaning can help to prevent future clogs. Your fresh water pipes can also be cleaned and flushed, along with your water heater tank if you have one. When your pipes are clear and water is able to flow them as it should, you'll have less problems with scale buildup, debris, and other issues that can cause problems.
Your pipes will be cleaner, which means you'll stay healthier. Scale buildup isn't something you want to have to deal with in your fresh water lines either. It's not healthy to ingest the particles that make up scale. Removing it is your best best in keeping healthier and in maintaining a free-flowing system.
Reviews and Testimonials for 5 Starr Plumbing in Silverhill