Skilled Lillian, AL Plumbers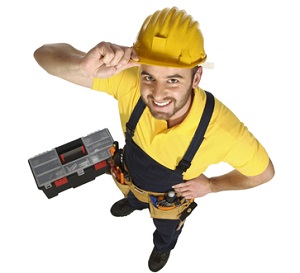 If you are looking for a Lillian, Alabama plumber, you may have heard of our 5 Starr Plumbing company.
We have served Lillian and the Baldwin County area for many years. Our professional plumbers work hard every day to ensure our customers only receive quality workmanship and professional respect. Honesty and integrity are a part of every service we provide, which is because we value our good reputation.
We know that without your satisfaction, there's no way a plumbing company can successfully keep providing services to the community. Our family owned company ensures that all of our staff and our expert Plumbers uphold our values of integrity and honesty.
We serve both residential and commercial clients in the area. Whether you have a small residential repair or large commercial plumbing system installation, we can handle your needs.
Our Lillian plumbers are highly skilled technicians with expert training. We are a fully licensed and insured full-service plumping company available for repairs 24/7/365. Let us show you why we've earned our 5 star rating in Lillian!
Lillian Water Heaters
Your Lillian water heater may be a tankless water heater or a system with a tank. No matter the system you have to heat your water, our professional plumbers can fix or replace it for you. We can also install whole new systems if you are planning a remodeling project.
Tankless water heaters serve as a great option for remodels or adding on to your home or commercial property. They are easy to install and great for areas where you may want hot water, like garage makeovers, grandma cottages, swimming pool areas, outdoor kitchens, gardens, fish cleaning stations, and more.
When your water heater needs service, you'll find none better at 5 Starr Plumbing. We'll only give you honest advice about replacing your water heater. If your water heater doesn't need replacing, your repairs will be made and your system checked for performance.
Drain Cleaning in Lillian
There are times you just can't avoid getting clogged drains no matter how you've tried. Things like toys and trash can often find a way into your system through visitors or children who don't know better.
When your water backs up, you need someone to get your drains cleaned fast. Removing clogs and Lillian drain cleaning is one of the most common services we perform, so know you're not alone! Our repairmen and women are on call for your convenience 24/7. No matter whether you need a minor clog removed or need your drains cleaned thoroughly, we can help you with your plumbing issues.
Reviews and Testimonials for 5 Starr Plumbing in Lillian