Professional Robertsdale, AL Plumbers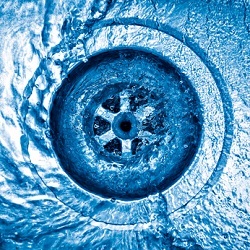 If you live in Robertsdale and you own a residential or commercial property, you'll be interested to know about our 5 Starr Plumbing company.
We are Robertsdale and Baldwin County area Plumbers that serve our customers with only the best in quality plumbing repairs. Whether your plumbing system needs a small repair or you need all new plumbing installation for a remodel, we can handle the project.
Our expert plumbers are fully trained, experienced, and ready to assist you. 5 Starr Plumbing is your local plumbers that serve you with fair, upfront prices and the best in workmanship.
Whether your plumbing need is a repair, replacement, or new install for commercial or residential plumbing, our licensed and insured Robertsdale plumbers are standing by to assist you.
Our staff consists of technicians who care about our reputation here in Robertsdale, which is why you'll only find professionals that make you their number one priority. Because as a business, we realize that our customer's satisfaction is the only way to keep our hard-earned reputation of being the finest plumbers in our area!
Drain Cleaning in Robertsdale
When your Robertsdale drains are clogged or acting sluggish, you probably need to have them cleaned out well. If your drains are backed up, you could be experiencing slow moving wastewater. Our expert plumbers can remove the clog and clean out your drains.
We also offer a Robertsdale drain cleaning service that can be done as a preventative step to ensure your drains are as clean as they can be. We'll flush out your system and clean out your drains and traps. Just give us a call whether you need emergency services for clogs or leaks or just want to make sure your drains stay clean for a long time.
Remember, whatever is trapped down in your drainage system could be forming mold, mildew, or any number of harmful gases if not cleared out. Let us clean your drains so you and your family stay healthy and don't end up dealing with a plumbing back up.
Video Inspections and Location in Robertsdale
Sometimes a clog or other issues will cause your drains to back up. At times your fresh water pipes can get infiltrated by tree roots, causing your fresh water pipes to deliver water to you slowly or under lower pressure. If you are experiencing problems with your wastewater or fresh water system, our Robertsdale video inspections may be needed to locate the problem.
With this technology, we save time and money as opposed to having to dig to find the location of the issue. Our technicians are highly skilled with all types of plumbing issues, so we can serve you with the best in plumbing inspections.
Reviews and Testimonials for 5 Starr Plumbing in Robertsdale