Baldwin County Commodes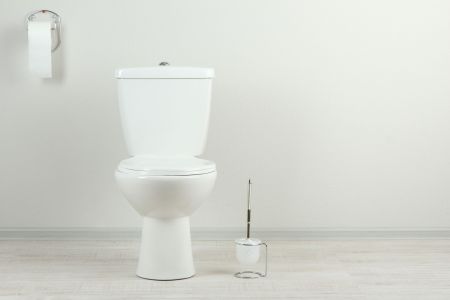 At 5 Starr Plumbing, we can repair or replace any brand of commode you need. No matter our service, we stock most of the parts right on our service truck, so you have less instances of waiting for parts.
Clogged commodes are one of the most common plumbing issues. If your Fairhope commode overflows, a clogged pipe or drain is likely to be the cause. You'll want to be sure any debris is removed from your commode and drain lines serving the commode.
A broken commode will cause water leaks as well. Sometimes, the commode breaks in a fine, thin, hairline crack that goes unnoticed. Water will slowly leak out of the commode and wind up on your floor or draining off in a corner.
Whether you commode needs replacement or repair, our residential and commercial plumbing experts can find any issues and make the repair with fast, friendly services.
Commodes are considered bathroom fixtures along with the shower, tub, and sinks. When a bathroom fixture like your commode is causing plumbing issues, it may need to be replaced. Otherwise, the appropriate repairs need to be made to ensure there are no leaks or other problems.
Our expert Fairhope plumbers can provide you with residential or commercial plumbing repairs or replacements including commodes.
5 Starr Plumbing is a local, professional plumbing company that is fully licensed, bonded, and insured. We service all makes and models of commodes and can provide you with a full range of professional services including repair and replacement. Just give us a call when you need help replacing your commode or want to install a new one and we'll be on our way to serve you!
Our Fairhope Commode Professionals Provide These Detailed Services
Commode Installation
Commode Replacement
Commode Leak Repair
Commode Flushing Repair
Toilet Clog Repair
Commode Seat Repair
Running Commode Repair
Toilet Repair
Toilet Valve Repair
Toilet Flange Repair
Toilet Replacement
Commode Parts Replacement