Bay Minette, AL Plumbers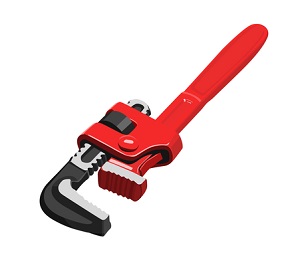 Homeowners and commercial property owners in Bay Minette, Alabama know how hot and humid the weather can get in our area of the country during summers. We get to enjoy mild, cool winters, which is really great this time of year during springtime. Generally, the winters resemble springtime in other cooler climates, so we end up with many awesome days during winter and spring.
But soon enough, we'll be turning on the air and gearing up for some outdoor summer fun. Our humid, subtropical climate is something we get used to if we weren't born in the area, and most of us don't give it much thought.
However, all that moisture can sometimes lead to plumbing problems when the ground gets saturated. Septic systems are especially affected in locations where the soil isn't able to absorb the wastewater effectively.
If you live in this area, you'll at some point need a Bay Minette plumber to repair your plumbing or remove clogs from your drains. At 5 Starr Plumbing, our professional Plumber serves the area with quality, trustworthy plumbing services.
We serve Bay Minette and surrounding areas with only the best in quality plumbing repairs. Whether your plumbing system needs repair or a new system installed, our expert plumbers can take care of it for you.
We are licensed, certified, and insured and our technicians care about our customers. This is why you'll only find plumbers here that make solving your plumbing problems their priority. As a business, we know how important it is to help customers with honest pricing and quality workmanship and parts.
Drain Cleaning in Bay Minette
There are many causes of clogged drains, but in general the main reason a drain will clog is a buildup in your wastewater system somewhere along the line. Most often the drain traps just need cleaning and it's an easy fix. But sometimes the issue is more complicated.
The clog can be further down the line and difficult to locate. We have state of the art Bay Minette drain cleaning technology that can locate your problems.
Video Inspections and Location in Bay Minette
Our tools and equipment allow us to do Bay Minette video inspections to locate clogs and determine the cause no matter where they are located. Whether underneath your concrete foundation or under the ground, we'll be able to find the issue and get it repaired.
This saves you a lot of time and money because without this technology a plumber will need to estimate and dig until the clog is found if it is underground or under the house. Tree roots, crushed pipes, and more can cause clogs, not just items caught in the pipes.
No matter the cause or issue, your clog problem will be resolved. For a 5 star clean, you'll want 5 Starr Plumbing!
Reviews and Testimonials for 5 Starr Plumbing in Bay Minette