Repipes – Water Line Replacement in Baldwin County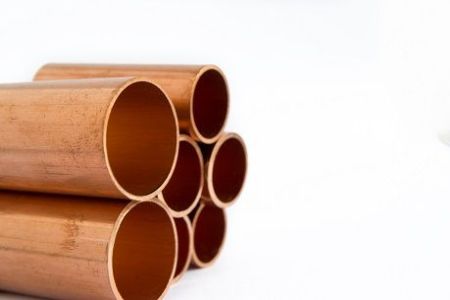 If your plumbing system has seen better days, it could be time to replace the pipes. Our Fairhope repipes service, or water line replacement service, can be done on your plumbing system no matter the materials your pipes are made of.
Replacing your water pipes will eventually have to be done at some point. And often, it's well worth replacing them prior to the age where they will continually have problems that require repairs.
Signs that your piping may be getting old and need replacement are:
Rusted connections
Rusted pipes
Strange tastes or smells from faucet water
Scale buildup present on pipes
Odd sounds coming from your plumbing
Continual leaking in one area after another
Wet ceilings or walls
Sewer smells
It's unfortunate when a whole home or commercial building needs to be repiped, but the good news is that once it's done, there won't be anything to worry about with your pipes for a long time.
At 5 Starr Plumbing, we can quickly diagnose the cause of your plumbing issues, and if it's likely that your system needs our repipes service, we'll give you an upfront, friendly estimate.
When you need to replace the piping, you'll want to call our experts at 5 Starr Plumbing. We can replace your pipes no matter the material.
Since your plumbing system has many parts, you may have other issues as well that need fixing including connections to fixtures or shut-off valves. These parts can also get rusted out or damaged at connections and require replacement. In fact, it's easy to break a shut off valve or faucets that have not been used in a long time.
If you believe your pipes could need replacement, call us for a free quote today! Your expert Fairhope plumber at 5 Starr Plumbing can examine your system and make a recommendation for your repipes service!
Our Fairhope Repipes Professionals Provide These Detailed Services
Repipes
Water Line Replacement
Commercial Pipe Replacement
Residential Pipe Replacement
Rusted Pipe Replacement
Damaged Pipe Replacement
Water Pipe Repairs
Copper Water Pipe Replacement
Galvanized Pipes Replacement
Plastic or PVC Pipes Replacement
Cast Iron Pipes Replacement
Drain Pipes Replacement