Expert Daphne, AL Plumbers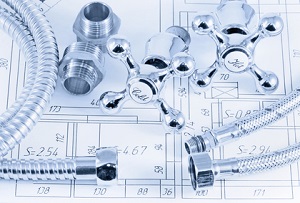 When you call on 5 Starr Plumbing, you get licensed, professional, and insured expert plumbers that you can count on to give you the best in workmanship and customer service. With our upfront prices, guaranteed workmanship, and free estimates, we've earned the trust of many families and businesses in Daphne, Alabama and surrounding areas of Baldwin County.
Our professional staff works together as a team to ensure you only receive the best quality plumbing services in the area. We uphold the principals of honesty and integrity so you are ensured that you can trust our servicemen and women to give you fair prices and honest recommendations.
This is why when you need a Daphne plumber, you'll find only the best at 5 Starr Plumbing.
We service both residential and commercial customers and are fully trained to handle all of your plumbing needs whether it's something small or you need an entire plumbing system installed. Our Plumbers have years of experience in the plumbing industry and serve you with only quality plumbing repairs, replacements, and installation.
Daphne Water Heaters
Daphne water heaters don't last forever, but with the proper preventative maintenance and repairs you can count on it to last as long as it should.
There are many moving parts within a water heater, and even more when you have a hot water heater tank system. Just about any part can go out, causing your system to be unable to provide hot water for your needs.
We can detect and find malfunctions in your water heater system and make the repair for you. If your water heater has seen it's last month of service for you, we'll have some solutions for replacement to recommend.
At 5 Starr Plumbing, you'll not have to worry about getting the right advice for your water heater. We'll always give you honest, straight forward pricing that you can trust.
Grinder Pumps in Daphne
If you have a grinder pump that is signaling the alarm, you'll first want to make sure the alarm is legitimate by hitting the silence button and waiting an hour or so. If the red light is still on after that time, you'll need to call for repairs. Our technicians will locate the problem and recommend the repair.
We also install new Daphne grinder pumps for your plumbing system. Grinder pumps are an often necessary part of plumbing systems here in our area.
They help grind up matter in the wastewater coming from your home before it is sent through to the sewer system. Let us know if you've consistently had problems with clogs because this solution could be the answer for you.
Reviews and Testimonials for 5 Starr Plumbing in Daphne
Dan Parks, our contractor, hired you guys for our master bathroom remodel and to install 3 Kohler commodes. Our hot water heater went out and Shane came over that day to fix it! It turned out it was a bad thermostat and he got us up and running quickly. Being recently retired and finding a good
Great service and trustworthy guy!