Endless Hot Water with a Gas Tankless in Fairhope, AL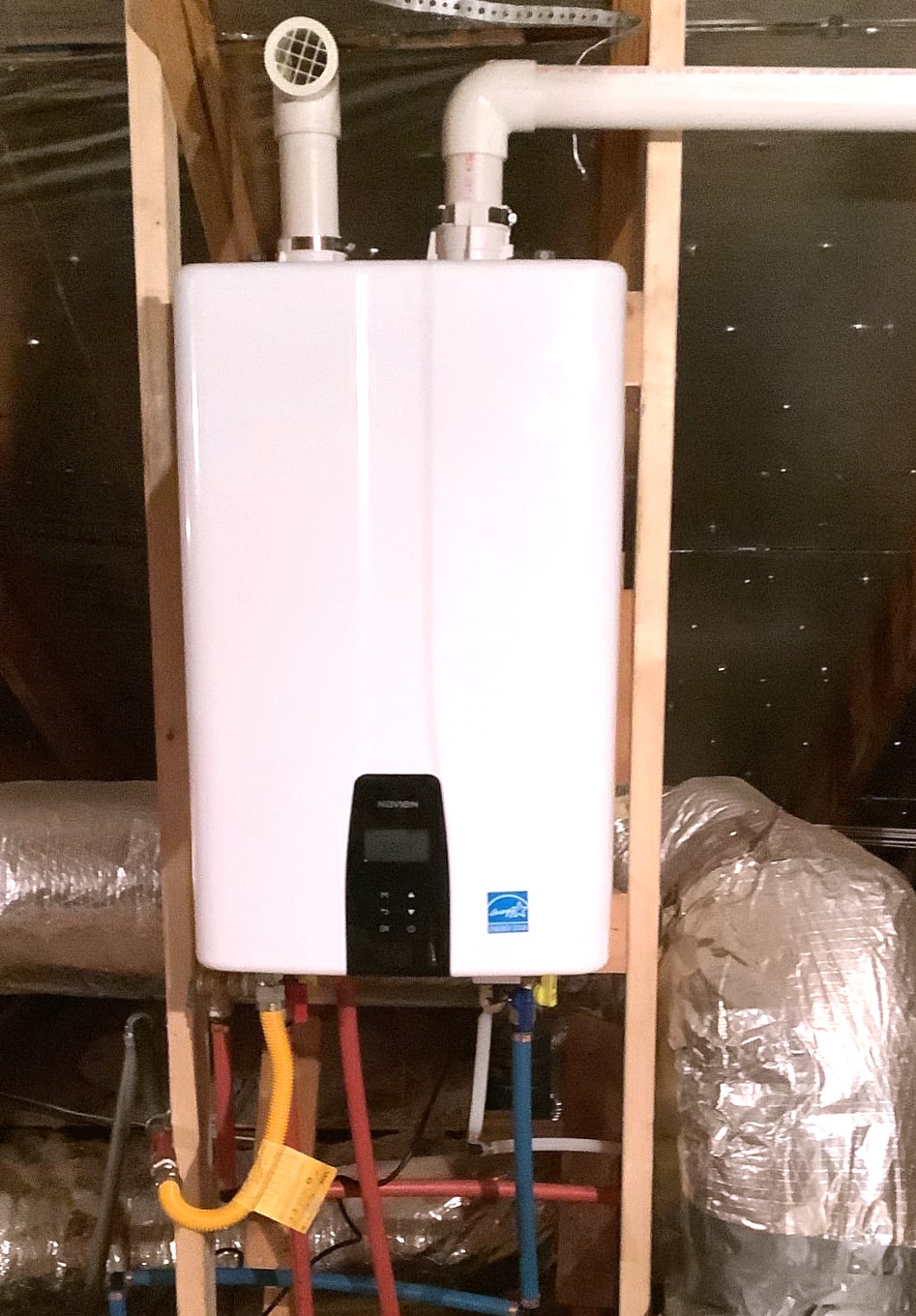 My gas water heaters were going bad. One was completely dead and the other worked but wouldn't lite. The 5 Starr technician gave me options and let me choose a new tankless unit. He explained the benefits of gas tankless versus tanks. I had no idea the average life expectancy of a tank is 8-12 years whereas the life of a tankless is 15-25, as long as it is maintained. Maintained? What does that mean? Well, he was clear that a gas tankless needs to be flushed every year for peak performance, to prevent corrosive wear, and to avoid repairs. He explained the tankless provides endless hot water, but gas is only used when the water is turned on, saving us gas usage which saves us money. Another benefit is space saving: The tankless takes up a lot less space, and we had two tanks.
He explained each step of the project and what installing a tankless with new gas lines entailed. It was a huge project involving air intake and exhaust through the roof, connecting to power, and running gas lines.
The technician exceeded my expectations by reworking the two old water heaters to provide one working water heater, so I had partial hot water until the new gas tankless unit could be installed. That's what I call customer service. They even removed the old water heaters from the attic.
From beginning to end, the technician communicated thoroughly and provided me clear options, so I could make the best possible decision.
Client Review
One of the best professional service experiences I have ever had. The detail to explain what, how, when and why things were being done was above and beyond. The technician went well above even what my highest expectations were, and quite honestly, I have pretty high expectations. When they completed the work, the attention to detail and setup of the plumbing, was extremely well thought out. I will be calling again for any future plumbing needs.