Is a Tankless Water Heater Right for You? Learn the Pros and Cons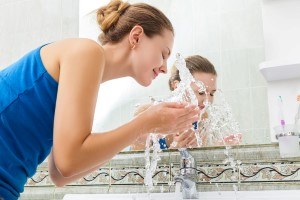 At some point, you'll have to say goodbye to your old water heater and fork over the money for a replacement. While you may view that inevitability as a headache and an expense, you need to adopt a more positive perspective. After all, the need to replace your old water heater is also an opportunity to upgrade to a tankless model.
You might wonder just why you should add a relatively uncommon tankless water heater to your Fairhope home – and the answer is a number of reasons. However, that doesn't mean a tankless water heater is necessarily the right option for you. To determine whether it is, you need to learn the pros and cons that it has to offer. Read on if you're ready to learn what those are.
Tankless Water Heater Cons
We'll go ahead and look at some of the downsides that this water heater model has to offer. Don't worry: Tankless water heaters don't present too many cons. Still, it's important that you know that this option does offer the following downsides:
High Upfront Cost – If you're looking to replace your old water heater on a budget, then you might want to look to something besides a tankless water heater. Tankless models are quite costly at the outset, and if you're not prepared to handle the cost, you may not be ready for this model.
Some Inconsistencies in Temperatures – If you frequently use multiple hot-water sources at once, you may want to look to a more traditional water-heating model. After all, this model's heating tends to become inconsistent when you're running hot water through multiple sources at once.
Tankless Water Heater Pros
Of course, it's not all bad news where tankless water heaters are involved. Indeed, you'll find many more reasons to love than to hate tankless water heaters, we think. After all, this water heater option offers some great benefits, including the following:
Immediate Hot Water – A huge hassle for anyone is the wait every morning for the shower to come up to temperature so they can continue getting ready for the day. Well, you can avoid that headache if you opt to get a tankless water heater, which can provide hot water instantly.
Long Service Life – A water heater at any cost can be a bit expensive – especially if you opt for a tankless model. The good news is that if you get a tankless water heater, you can enjoy your investment for plenty of time to come thanks to its long service life.
Space-Saving Design – If you have a relatively small-sized home, you'll want to invest in a tankless water heater over time. Being far smaller than a traditional model, a tankless water heater will save you space and allow you to fully utilize every inch of you home.
Call Our Fairhope Plumbing Company If You're Ready to Go Tankless
So, now you know all the good and bad that a tankless water heater has to offer. The only question now is – is it right for you? If you still think so, you need to call 5 Starr Plumbing today. Our plumbing company in Fairhope offers quality tankless water heater installation and maintenance work that will have you enjoying all of these benefits to the very fullest.